Copy Protected VHS to DVD
Converting a copy protected VHS to DVD can be problematic for two reasons. First, it may be illegal to duplicate copy protected VHS tape. Secondly, some VHS tapes make use of a VHS copy protection scheme and this system will result in very poor digital copies of the VHS videotapes.

The Legality of Making Digital Copies of Commercially Produced VHS Tapes
For the most part, there is no need to make copies of commercially produced VHS tapes. The tapes were bought for personal viewing and are not meant for copying or redistribution whether for profit or not. The law varies from country to country, but warnings on commercially produced VHS tapes are clear, with an example of a typical VHS copy protection warning provided below:

WARNING! Licensed for private home exhibition only. All other rights reserved. Any public performance, copying, or other use is strictly prohibited. Duplication in whole or part of this videocassette is prohibited. Federal law provides severe civil and criminal penalties for the unauthorized reproduction, distribution or exhibition of copyrighted videotapes. Criminal copyright infringement is investigated by the FBI and may constitute a felony with a maximum penalty of up to five years in prison and/or a $250,000 fine.

From the statement above, it appears to be clear that converting a copy protected VHS to DVD is illegal. 

Copy Protected VHS to DVD for Preservation
However, the dilemma nowadays is that people have legally bought large collections of VHS movies. The tapes are degrading with each passing day and the VCRs to play these tapes are wearing out and new ones are getting harder to find. The result is that legally bought VHS collections are at risk of loss. Being able to convert copy protected VHS to DVD, would allow the saving of the collection and subsequent enjoyment of the videos by the collection holder into the future.
If the DVD copy of the VHS tape is only for personal use and only for the purposes of maintaining the right to continue viewing the video material, is it illegal? From the strict statement above it appears to be illegal, but in the end, this is an issue that lawmakers will have to deal with. Any copying of tapes with VHS copy protection will have to be performed at your own risk until the resolution of this issue.

Macrovision VHS Copy Protection
Some VHS tapes have added signals on them (not visible during normal playback of a VHS videotape on a TV) that cause the video to distort in several ways if making copies using a DVD recorder unit or another VCR. The distortion usually involves loss of color, dim picture, loss of video, picture tearing, and noisy video. The image below provides an example of what the copied video may appear like if copy protection exists on the original video recording.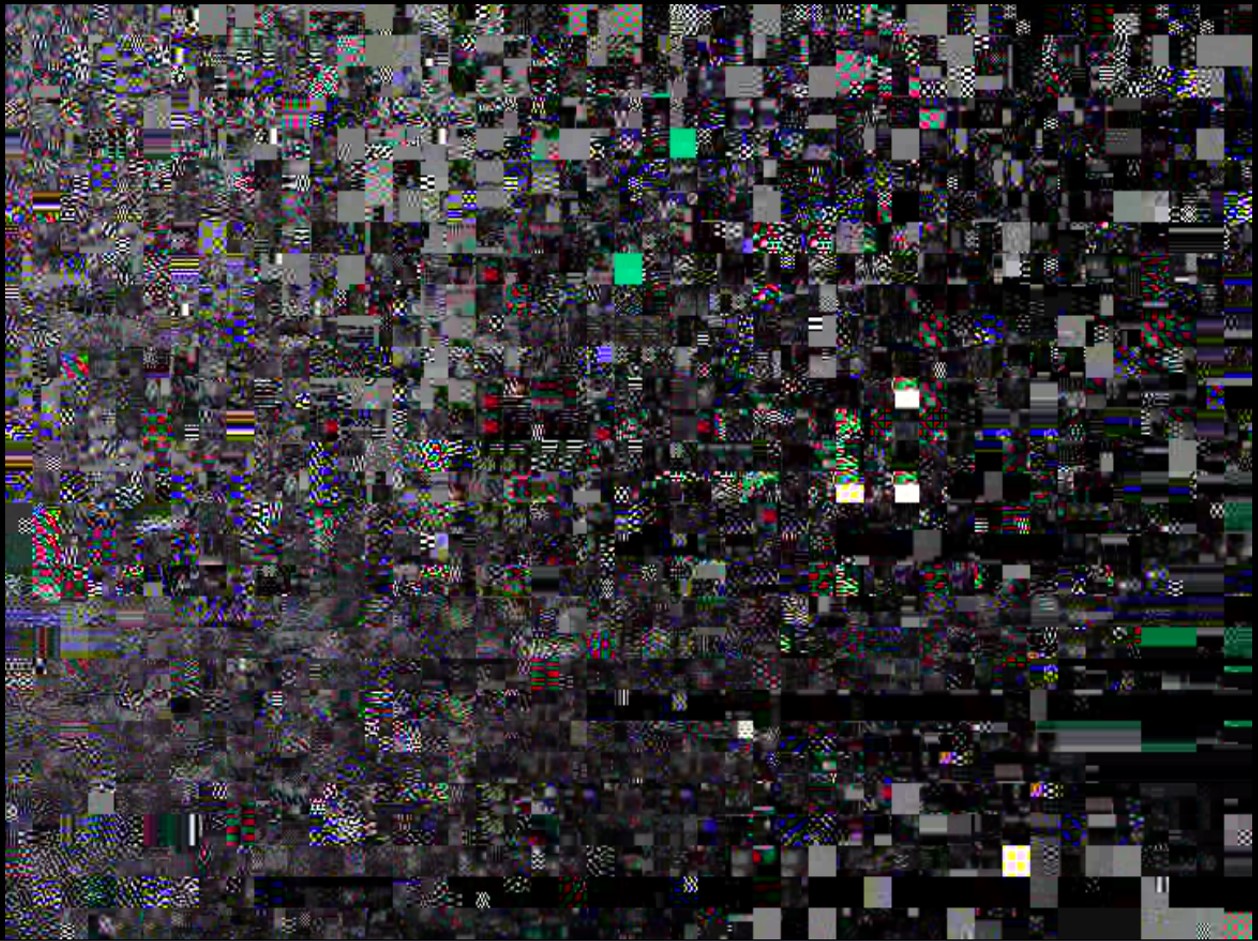 As a result of this, copying cannot be easily performed on tapes with this sort of protection. Most of the problems occur when using a VHS DVD combo unit. If using some other method of capture such as a digital camcorder or video capture card, this VHS copy protection can be avoided. However, once again it may be illegal to circumvent the VHS to DVD copy protection scheme.