Digital Scrapbooking Storage
Digital scrapbooking storage is a website that provides information on digital media and on how to properly store the digital creations of your memories so that they can last and be enjoyed in the future. 

Traditional scrapbooking to capture and preserve important events such as weddings, vacations, family history, etc., involves the use of traditional materials such as paper and photographic prints. 

These materials can degrade, but with proper handling of the scrapbook, the use of good storage conditions such as avoiding warm temperatures and humid conditions, avoiding excessive light exposure, and using good quality materials to construct the scrapbook, the scrapbook should last for many decades. Even if some degradation does occur over time and the scrapbook is no longer pristine, the scrapbook can still be used and enjoyed.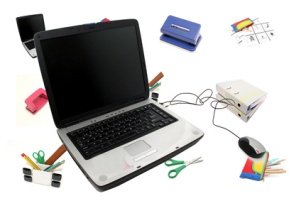 Over the last few years, how we collect our family memories and record other events in our lives that we wish to preserve has primarily shifted to digital. Traditional photography has all but disappeared and digital photos that are displayed on digital frames dominate our lives. Traditional letter writing on paper has been replaced by emails or phone text messages. Even video and audio recordings are now dominated by digital. As a result of these changes, a whole new area of digital scrapbooking has evolved and taken advantage of the many exciting and versatile options that the digital world can offer. There are many types of software and tools available to help you create your digital scrapbook and because it is digital many different types of information can be included in your project.
The modern day problem for scrapbooking is digital scrapbooking storage. On what storage media should digital scrapbooks be stored on to ensure they will last many decades? What is the proper way to store the digital storage media? Keep in mind that with digital information, you cannot simply store the digital scrapbook on any type of media, place in on a shelf, and expect someone to be able to extract the information from it at some point in time in the future. This may have been the case with traditional scrapbooking materials, but not for digital scrapbooking. More thought needs to be placed in the type of media chosen and how this media is preserved.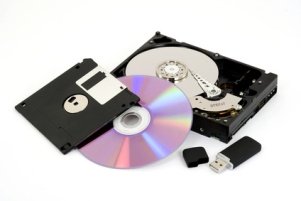 Digital-scrapbooking-storage.com examines the various storage media options that can be used to preserve you digital memories. This website examines the world of optical disc storage such as CDs, archival CDs, DVDs, archival DVDs, Blu-ray discs, high definition DVD or HD-DVD, and other types of optical discs.

Information is also provided on magnetic tapes for storing digital scrapbooking projects. Magnetic disks such as floppy diskettes, Zip disks, the Iomega Jaz drive, and hard disk drives or flash storage such as memory cards, memory sticks, usb flash drives, and solid state hard drives are discussed as well.

In addition to information on digital scrapbooking storage media selection, you will find resources on:
how to properly store optical discs and other digital media
how to properly handle the digital media
problems that may occur with the media
how to make problem optical discs and other digital media playable
how long the different types of media will last
and more.
Finally, because so much of our past memories exist on non-digital media such as audio cassettes tapes and VHS tapes, this website will also discuss these types of analog media and how the information on these materials can be incorporated into your digital scrapbooking projects. Storage conditions for audio tapes and videotapes as well as tape repair are also discussed.

Click Here if you have a question on CDs, DVDs, audio tapes, video tapes, and other types of storage media or if you want to see what others have asked. You can share your scrapbooking and digital scrapbooking storage and other ideas and read the ideas of others at this scrapbooking page ideas link. 
Digital Scrapbooking Storage Blog
Please subscribe to the Digital Scrapbooking Storage Media Blog. This blog will inform you of the appearance of new pages on this website or of updates to existing pages. Subscribing is easy. Simply click on the "?" on the bottom of the left hand column to get information on how to subscribe to the RSS feed.