Seagate Hard Drives 
Seagate hard drives and Seagate external hard drives are manufactured by Seagate Technology Incorporated. Of the major hard disk drive manufacturers, Seagate is in the top two. 

This company was founded in 1979 by some ex-employees of IBM and Memorex. The corporate offices are in Scotts Valley California and Seagate Technology Inc. employs over 55,000 people worldwide.
A few years after its creation, Seagate began to expand by acquiring other hard drive manufacturing companies. In 1989, Seagate purchased Control Data's hard drive business, which at the time was producing hard disk drives under the name Imprimis. Seven years after this acquisition, Seagate struck again and purchased Conner Peripherals, another hard disk drive manufacturer. Finally, in 2006, Seagate acquired Maxtor which at the time was the third largest manufacturer of hard drives.
As one of the leaders in hard drive manufacturing, Seagate offers a variety of internal hard drive products for desktop personal computers and laptops. Products for personal and business use are available.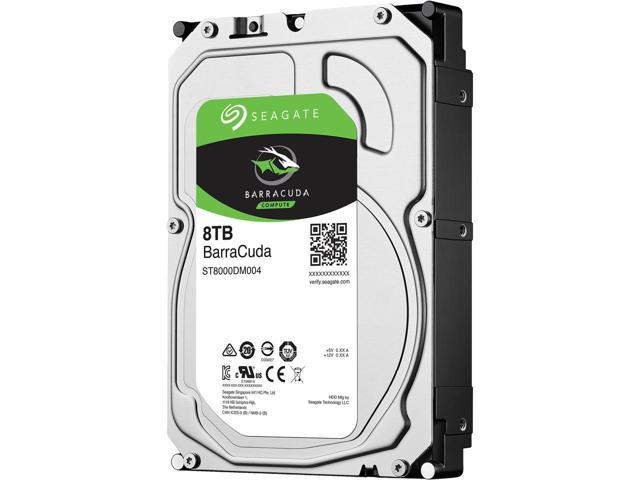 Seagate hard disk drives for desktops are perfect for mainstream personal computers as well as high performance personal computers, gaming computers, workstations, RAID setups, and low cost servers. The Seagate lines in this category are the Barracuda drives and the Maxtor DiamondMax. Seagate also addresses the ever popular laptop market with their Momentus line of internal hard disk drives.
Seagate external hard drives are very versatile and a number of options are available. The FreeAgent Desktop and portable external drives are great for storing all types of files from photos to music and more. For home office or small office backup applications, the Seagate Replica external drive is ideal. To expand the storage capacity of a PC, the Expansion Hard Drives provide the ideal solution.
In addition to Seagate hard drives, Seagate also manufactures read-write heads and tape drives, and is a leading developer of business intelligence software.

For additional information on the Seagate company and Seagate internal and external hard disk drives, please visit the Seagate website.